Permanent Collections and exhibitions
Group tours in English of the permanent collections and exhibitions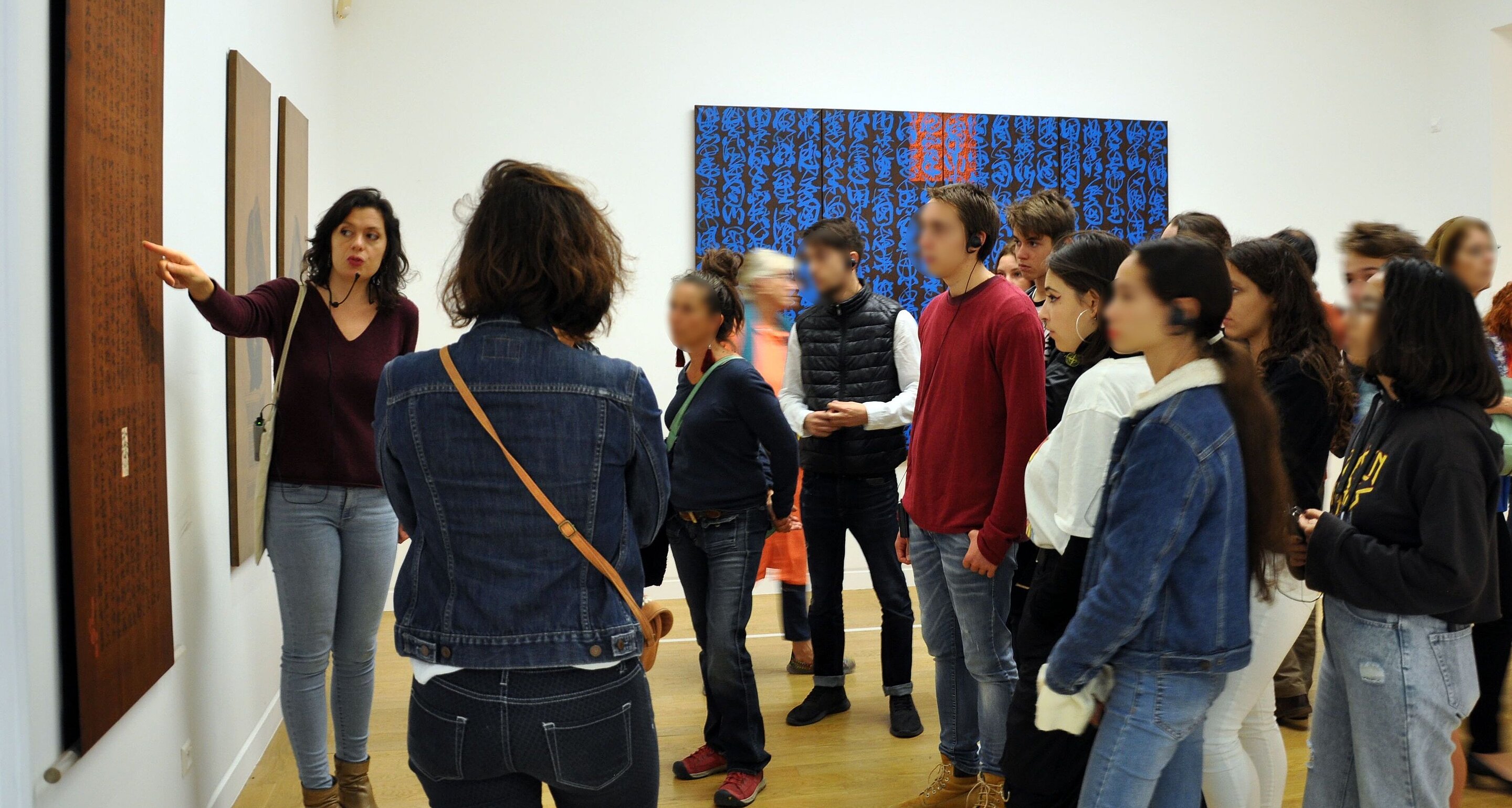 The following tours can be booked on the dates of your choice for groups from 15 people (25 people/group maximum).
THE MUSEE GRANET COLLECTIONS
- Highlights of the Museum
This tour is a way to time travel through the most emblematic paintings and sculptures of the Musée Granet, from the Medieval period to Modern Art.
- Ancient Art Gallery
From the Italian and Flemish primitives to the Baroque, and the Renaissance to Classicism, this tour explores the diversity of artistic production - historical and religious painting, genre scenes, portraiture, landscapes and still lives - in Europe at this period.
- From Cézanne to Giacometti
The tour focuses on the influence of Cezanne on 20th century modern art, with works by Pablo Picasso, Alberto Giacometti Fernand Léger, Piet Mondrian, Paul Klee, Nicolas de Staël, and Tal Coat.
- Granet and the 19th Century Artists
In the footsteps of François-Marius Granet and his friend Jean-Auguste- Dominique Ingres, this tour brings us into the XXth century atmosphere, between Classicism and Romanticism.
- From Picasso to Dubuffet
Site : Jean Planque Collection, Chapel of the White Penitents, Place Jean-Boyer (top of rue du Maréchal Joffre) à Aix-en-Provence
Given inside the 17th Chapel of the White Penitents, this tour recounts the story of Swiss collector Jean Planque, and presents how his friendship with different modern artists spawned his collection.
EXHIBITION
Sorel Etrog. Sculptures and drawings (until September 3, 2023)
A passion for Naples. Masterpieces of the De Vito collection (July 15 - October 29, 2023)
Admission
From 15 people (25 people/group maximum)
Entrance fee (reduced rate) /person +
-1 hour visit with a museum guide: €70/group
- Visit with an outside guide (right to speak*): €37/group for (compulsory) audio tour hire.
*Upon presentation of a professional guide card or a National education card. Please ask for tours in foreign languages.